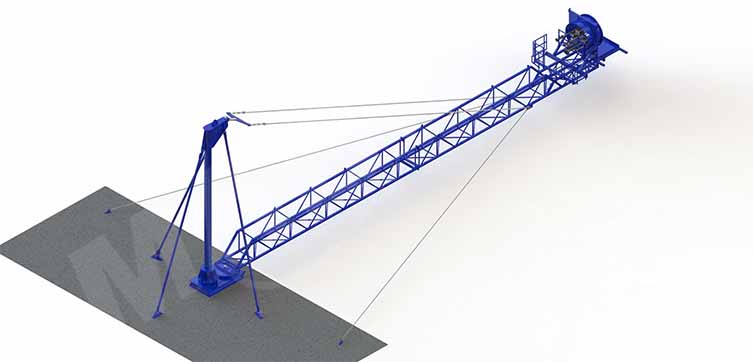 Burner booms are designed for safe disposal of produced hydrocarbons at a secure distance from the drilling vessel and personnel. The self-contained boom is secured to the rig structure by the use of a king post, vertical suspension, and horizontal wind-stay cables. Modular boom can be easily configured as 60-ft or 90-ft units. Lightweight design reduces crane capacity restrictions and simplifies installation.
Design & Certification
Service
Water curtain
: ASME B31.3, NACE MR0175, API-RP 2A, CE / PED
: H2S
: Water curtain arrangement is based on the results from heat radiation analysis, minimizing the need for rig coolant.