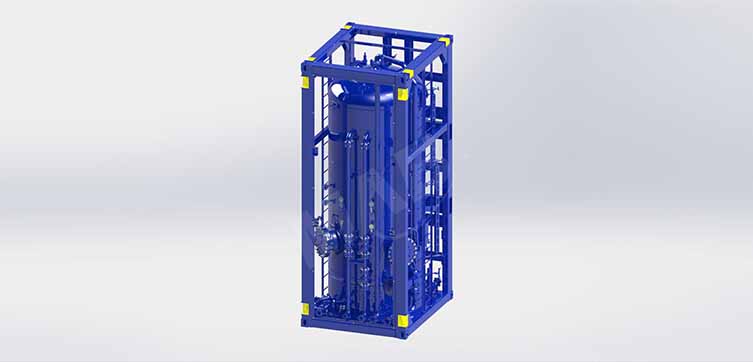 Pressurized vessel designed for temporary storage and to ensure no gases are vented to the atmosphere near the well testing area. It can be used as a 2nd stage separator.
Working Pressure
Vessel Data
Design & Certification
Service
Skid/ Frame
: Up to 250psi
: 50BBL & 100BBL, Single or dual compartments
: ASME VIII, Div-1, ASME B 31.3, NACE MR0175, DNV 2.7-1, CE / PED
: H2S
: 20' DNV/CSC with slings and shackles.